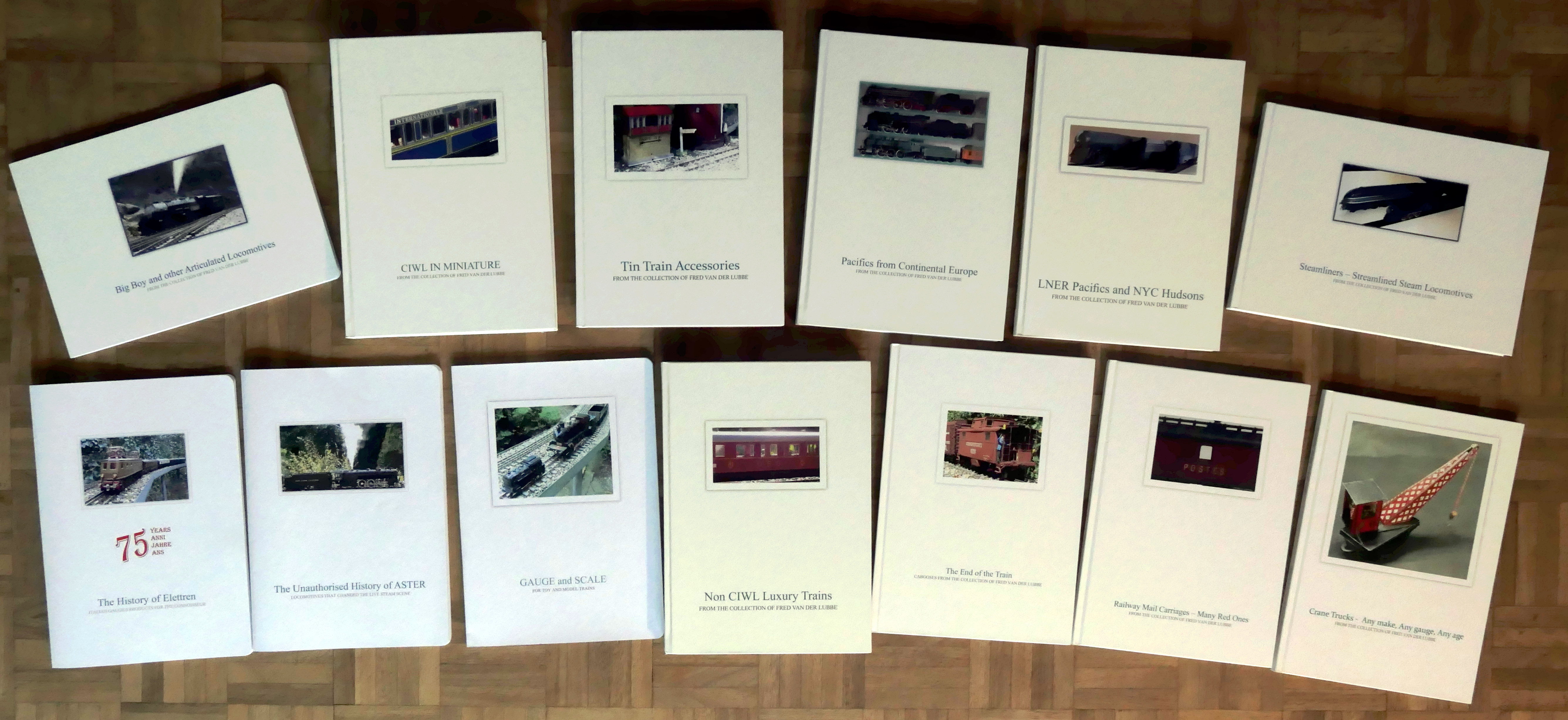 I made a number of e-books, i.e. .pdf files that can be read on-line or downloaded. The books are all in the realm of toy and model trains and are categorised in 4 subjects:
Steam locomotives New!
JEP Spur S – Die komplette Kollektion Neu/New!
My videos categorized

Featured video:
Some other interesting pages on my website:
Amati kit for a CIWL LX sleeping car
Pictures and videos of a WUNDER wonderful Pullman car NEW!
Pictures of models of teak CIWL cars
Some pictures of an 0 Gauge CIWL restaurant car
Some pictures of Fulgurex 0 Gauge CIWL cars  
Two British Built 4-4-0 locomotives – Staatsspoorwegen and Caledonian Railway
Some pictures of Elettren FS locomotives
Pictures of OMEN 0 gauge people and CIWL cars
Links to other interesting websites:
Dutch Hornby Railway Collectors Association